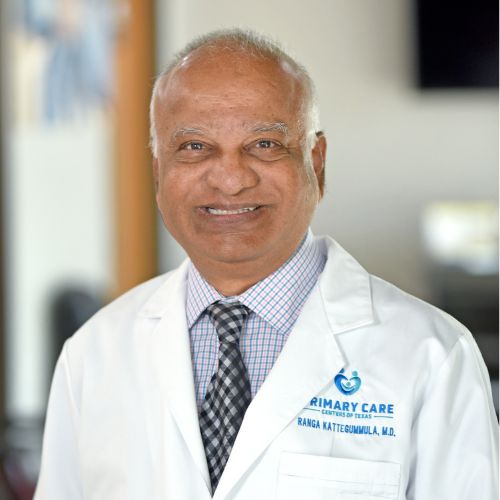 Dr. Ranga Kattegummula is board certified in Internal Medicine and has been providing comprehensive medical care to his Texas patients for more than two decades. He is an ardent believer of an integrated approach to health and wellness; furthermore, Dr. Kattegummula believes in proactively managing one's wellbeing, not just preventing or treating an illness.
After completing his formal medical training in Internal Medicine from Chicago Medical School affiliated hospital system and subsequent board certification in 1983, Dr. Kattegummula then moved to Texas to start his own private practice. For the last 20 years he has committed his medical career to providing compassionate care for his patients. From minor health issues to managing complicated medical issues, Dr. Kattegummula has the necessary experience to provide top-level care. Throughout his career, Dr. Kattegummula has kept a special interest in diabetes, cardiovascular disease, and lipid disorders. He is especially interested in Health Optimality, longevity sciences and is a proponent of health span extension with an integrative approach to one's health maintenance.
Outside of the office, Dr. Kattegummula can be found spending time with his wife and three children. In his leisure time, he enjoys reading and listening to music. In 2022, Dr. Kattegummula moved to Katy Texas to be closer to family, while continuing to provide medical care in a primary care setting. With years of experience and expertise, he hopes to earn the respect, confidence, and trust of those seeking medical care.